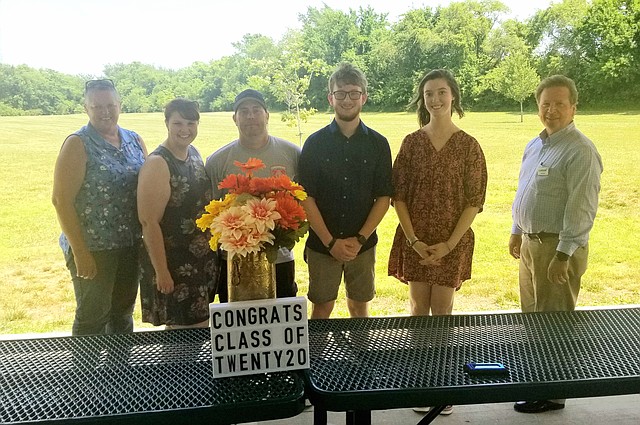 Members of the Class of 2020 for Leadership Southern Leavenworth County gather for a graduation luncheon June 23 at Basehor City Park. Pictured, from left, are Wendy Burr, Hannah Gee, Joe Byrne, Logan Hope, Kate Bircher and Paul Bush. Not pictured are Kaitlyn Kessler, Willie Harris, Amanda Starcher and Jalee Buie.
Stories this photo appears in:

Leadership Southern Leavenworth County members in the Class of 2020 finally got to celebrate their graduation from the program this past month. Several class members gathered for a noon luncheon with LSLC board members. After lunch at Basehor City Park, class members went through introductions and introduced guests. Leadership group projects were discussed and awards announced before class members received their graduation plaques.