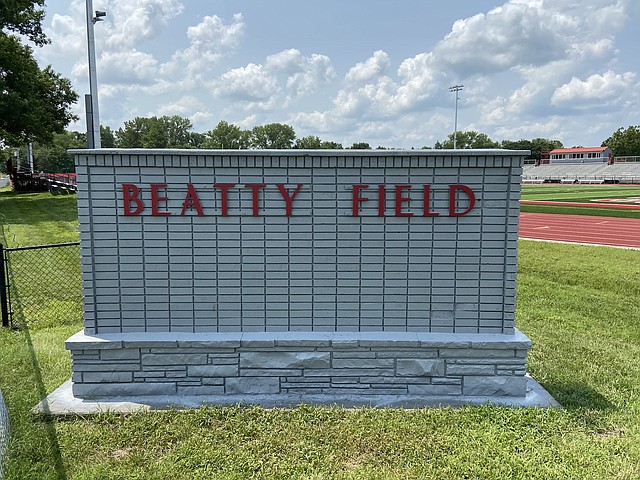 Beatty Field's longtime sign has a different look. Fresh paint applied this past week ties the sign into the color scheme of buildings and structures at the THS athletics complex.
Stories this photo appears in:

Major upgrades at Beatty Field have allowed the grass to be greener year-round and the stadium to shine brighter at U.S. Highway 24-40 and Main Street. More cosmetic changes are in the works to tie in the facility with the Tonganoxie High campus overhaul that is taking place to the west.