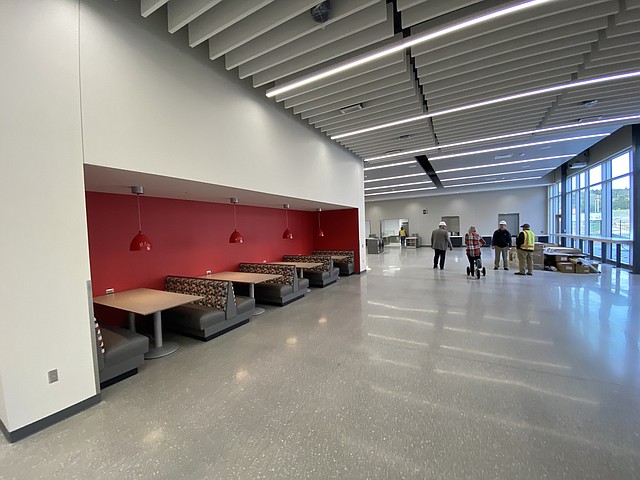 Here is a view of some of the cafeteria seating area at the new learning center at Tonganoxie High School.
Stories this photo appears in:

Tonganoxie USD 464 is auctioning off various kitchen equipment as the district gets ready for the move to the new academic learning center and construction begins on the next phase of the project. USD 464 also will be giving away some furniture and other items in late December during two sessions, with the first to be open to community groups, churches, daycare and the like and the second to the general public. The cafeteria equipment liquidation auction started this past week and will end at 5 p.m. Dec. 18. Kuiken Auctions is running the auction. It can be viewed at apro.bid/auction/4275/bidgallery/page_Mw. Winning auction items must be picked up at THS the next day Dec. 19.
November 23, 2021 10:36 a.m.