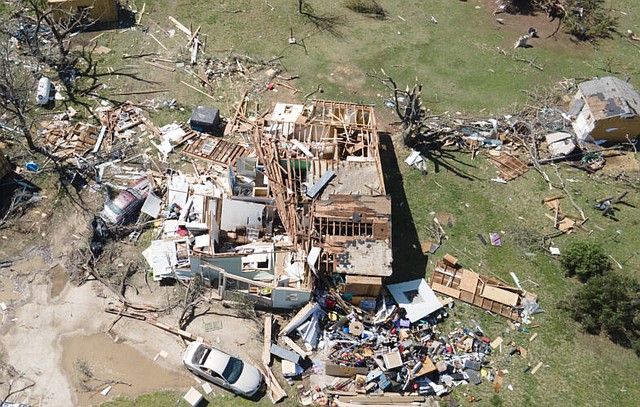 A home is destroyed from a possible tornado the night before near Andover on Saturday. A suspected tornado that barreled through parts of Kansas has damaged multiple buildings, injured several people and left more than 6,500 people without power.
Stories this photo appears in:

The tornado that damaged more than more than 1,000 buildings in south-central Kansas generated winds up to 165 mph and carved a path of destruction nearly 13 miles long.