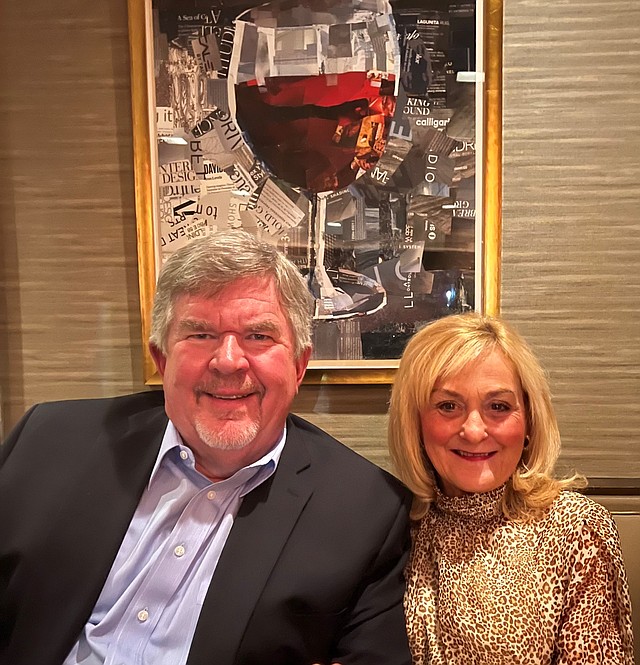 Rolla Goodyear, pictured here with his wife, Lisa, has dealt with shoulder pain for some 20 years, but a conversation with son Adam Goodyear, an orthopedic surgeon at OrthoKansas, helped Rolla find a treatment plan that's involving surgery. Also pictured, below left, is an X-ray of Rolla's left shoulder and another picture, below right, an X-ray after surgery.
Stories this photo appears in:

The pain in Rolla Goodyear's shoulders had been bothering him for more than 20 years. Having been diagnosed with arthritis in his late 30s, his limited range of motion, coupled with the pain, was keeping him from doing some of the things he wanted to do.