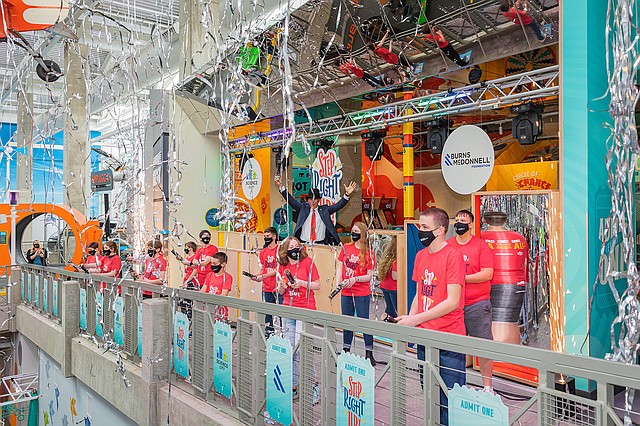 Tonganoxie students celebrate the opening of the Step Right Up! exhibit at Science City that they inspired. The opening took place in 2021. The group was named Battle of the Brains winner in December 2019 at Union Station, home to Science City, where the ongoing exhibit can be found. The students were Tonganoxie Middle School sixth- and seventh-graders during the 2019-20 school year when the winning proposal was announced at Union Station.
Stories this photo appears in:

Step Right Up!, the Battle of the Brains winning exhibit inspired by Tonganoxie Middle School students in 2019, recently won the Merit Award in the Exhibit Design category at the Society of Experimental Graphic Design Global Design Awards.