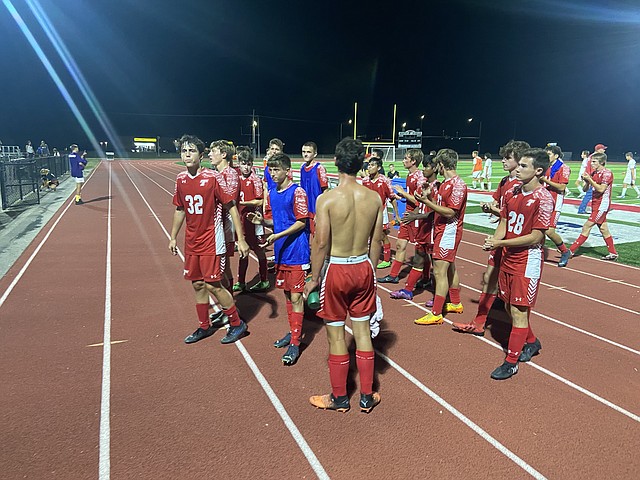 Tonganoxie High soccer players acknowledge the home crowd Thursday after tying Louisburg, 2-2, at Beatty Field. The Chieftains are 2-4-1 heading nto this week's action.
Stories this photo appears in:

Tonganoxie High boys soccer had its first tie of the year this past week and it came against a conference foe. THS tied Louisburg, 2-2, Thursday at Beatty Field. Brenan Kuzmic had both goals for the Chieftains, scoring one in the first half and another in the second. Both were equalizers, as the Wildcats drew first blood in the first half and then took a 2-1 lead into halftime. Tonganoxie had 13 shots on goal. Goalie Jackson McWilliams had 15 saves and gave up two goals against Louisburg.
September 21, 2022 midnight