The funeral service for Connor Olson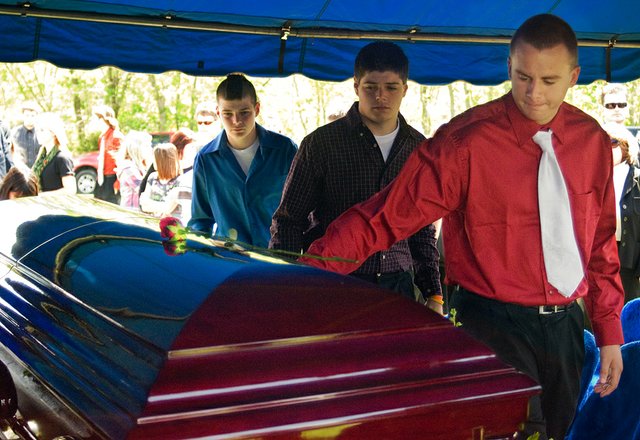 Friends of Connor Olson pay their final respects at Hubbel Hill Cemetery.
Stories this photo appears in:

There was a chance — albeit a slim one — that AC/DC's heavy metal anthem "Back in Black" was to be performed Tuesday in the Family Life Center at Tonganoxie Christian Church.
April 28, 2010 10:02 a.m.