THS track at state — Saturday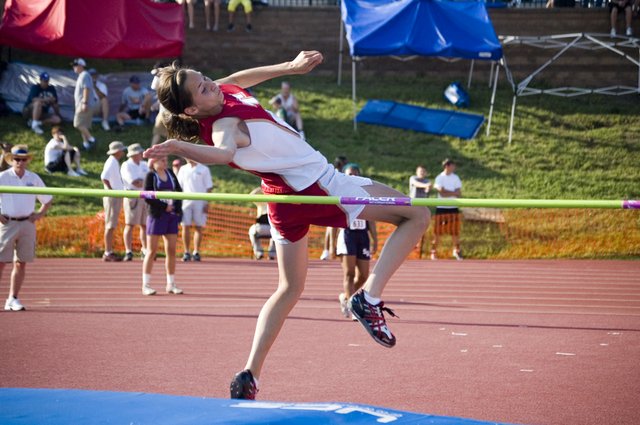 Jenny Whitledge finished tied for second in Class 4A in the high jump at the state track meet in Wichita on Saturday morning. A THS freshman, Whitledge had a mark of 5-4.
Stories this photo appears in:

There was a time not too long ago when Jenny Whitledge was afraid of the high jump. That fear was nowhere to be found Saturday, though, when she tied for second at state.