Lansing 42, Tonganoxie 24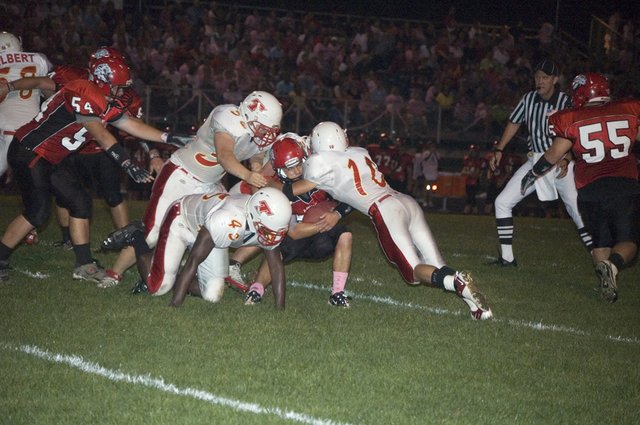 A group of Tonganoxie High defenders, led by Adam Thomas (10), take down Lansing quarterback Tyler Terron on Friday at LHS. The Chieftains lost, 42-24.
Stories this photo appears in:

Chieftains' 4th-quarter lead disappears with 3 Lansing takeaways
One-win Tonganoxie High led one-loss Lansing on the road midway through the fourth quarter before a familiar THS football bugaboo allowed the Lions to take control for a 42-24 victory on Friday night.