2011 Tonganoxie High School homecoming candidates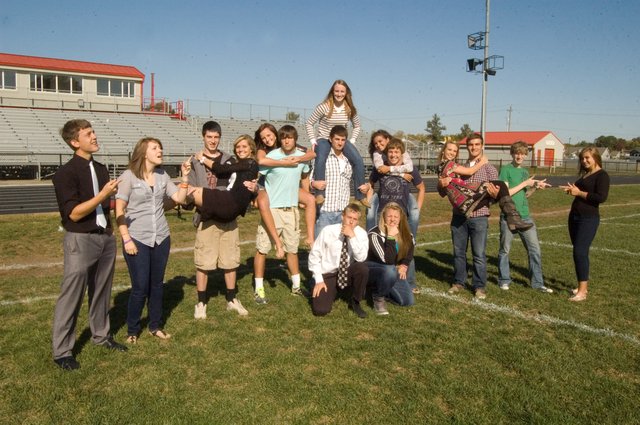 Tonganoxie High School is celebrating homecoming this week and here are this year's king and queen candidates: kneeling, from left, Matthew Briggs and Eva Drennan; standing, from left, Marcus Titterington, Chelsea Ogden, Dylan Jacobs, Brooklyn Kerbaugh, Mallory Smith, Dallas Jacobs, Megan Hummelgaard, Amos White, Shyanne Gergick, Ryan Lynch, Sagan Scates, Jonas Myers, Brady Field and Makayla Leslie. Coronation will be 6:30 p.m. Friday at Beatty Field.
Stories this photo appears in:

Tonganoxie High School students won't be showing much love for lions on Friday. Lansing Lions, anyway.
October 5, 2011 4:19 p.m.