Sara Shepherd Lawrence Journal-World reporter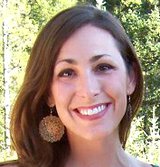 I'm the Lawrence Journal-World's enterprise reporter, tasked with finding interesting stories that reflect Lawrence, Douglas County and surrounding communities. My beat includes daily news articles and more in-depth projects on a variety of subjects. Previously, I was a cops and courts reporter for The Kansas City Star, where I covered untimely death or destruction of some kind most every day for a few years. I've also covered suburban city government and schools for The Star and The Shawnee Dispatch. To reach me, call 785-832-7187 or send email to sshepherd@ljworld.com. Follow me on Twitter at twitter.com/saramarieshep.
Recent stories
KU

's Kij Johnson expects to publish her next novella this year
January 25, 2016
Especially now, in a world where people can get replacement hearts and some cars even drive themselves, there's a narrow line between fantasy and reality, says Kij Johnson. Johnson likes to waver over it, experiment with the expectations of her genre, and never write the same thing twice.
January 22, 2016
Kansas state universities accepted a total of 815 freshmen who didn't meet the schools' minimum admission requirements last year, according to a new Kansas Board of Regents Report. These "exceptions" made up as little as a fraction of 1 percent to as high as 7 percent of each university's entire 2014-2015 in-state freshman class, according to the report. Exceptions made up 1 percent to 10 percent of universities' out-of-state freshmen admissions.
January 21, 2016
The Kansas Board of Regents updated its weapons policy Wednesday to comply with a state law requiring universities to allow concealed carry of guns on their campuses starting July 2017.
January 18, 2016
A longtime University of Kansas professor's report that played a role in Japan acknowledging the government-controlled brothels that operated during World War

II

has been added to a campus research library.
March 9, 2014
If many people ever truly believed in the Tonganoxie Split, it's a good bet that number dropped on May 11, 2000.
February 28, 2014
Kansas has attracted an onslaught of national criticism over a proposed bill that media often have summarized as allowing discrimination against gays.
January 27, 2014
Sarah B. Gonzales McLinn, 19, has been charged with first-degree murder in the death of Lawrence resident Harold Sasko, 52, according to the Lawrence Police Department and the Douglas County District Attorney's Office.
October 15, 2013
July 8, 2013
May 30, 2013
Organizers learned two big lessons after turning hundreds away from the inaugural Winesong at Riverfest wine tasting event in De Soto. People — a lot of people, it turns out — are interested in trying Kansas wine. And, in order to better accommodate them, this year's event would need some major tweaking.
Recent photos