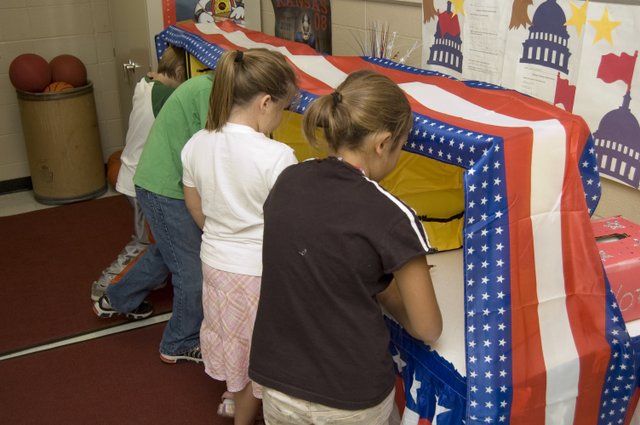 Third-grade students at Tonganoxie Elementary School participated in a mock election Tuesday morning.
Inside their voting booths outside their classroom were, from left, Logan Beach, Cahndler Caldwell, Reagenn Bennett and Kay McKenzie. The group of voters was split in their choice for president, as two voted for John McCain and two for Barack Obama.
Students filled out voter registration cards and were shown how to vote for their candidate of choice. TES students also had an impromptu parade in downtown Tonganoxie. They shouted: "G-E-T, Get Out and Vote!"