Youth may get to come home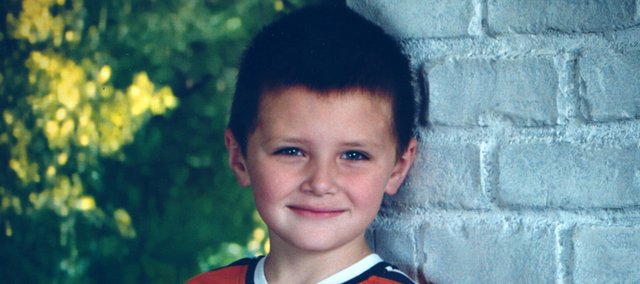 It appears as though cancer treatment for Tonganoxie 8-year-old Devin Stuart is working.
Stuart was recently diagnosed with a blastic Lymphoma.
Stuart's mother, Tammy Lynn, said Tuesday that Stuart may be able to go home today if doctors were able to treat his constipation that resulted from his treatment.
"The x-rays show progress," Lynn said. "We can now see his lungs and his heart. You can't really see that black mass that was in his chest."
Cancer cells were also found in five percent of his bone marrow, but Lynn said doctors would continue giving him the same treatment.
Stuart is now able to breathe more easily, which doctors hope will allow him to get some needed exercise to aid in his recovery.
In the meantime the community is getting together to help raise money for Stuart.
His second grade teacher, Natalie Freese, will be starting two week-long fundraisers at Tonganoxie Elementary School.
Denim for Devin will run from April 14 - 18. Faculty and staff will be able to donate money allowing them to wear jeans to work. During that week Freese will also have another fundraiser, Dimes and Dollars for Devin, that will ask parents of students or anybody in the community to donate their loose change.
On Saturday, April 19, Annie's Country Jubilee will be having a benefit concert for Stuart.
Annie Dunavin, the jubilee's owner, said that $2 from each ticket would go to Stuart's family.
"Things are looking good and there are so many people wanting help and I appreciate everything they are doing," Lynn said.