Bush budget includes funds for new Leavenworth prison study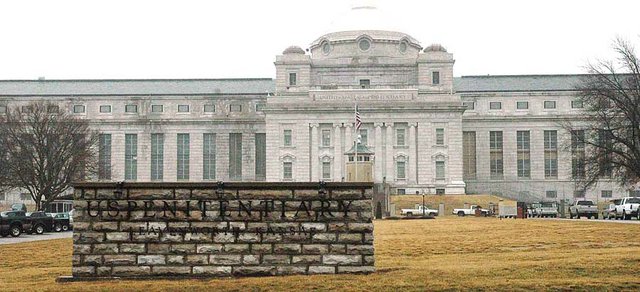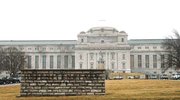 President Bush's proposed budget includes funds to evaluate a site in Leavenworth for a new federal prison, Sen. Sam Brownback said Monday.
Bush's fiscal 2009 budget, which was submitted Monday to Congress, seeks approximately $1.4 million for the Bureau of Prisons to evaluate a site for construction of a new prison in Leavenworth, Brownback said.
"The Leavenworth community is willing and able to house a new federal prison facility," Brownback said. "The city of Leavenworth for a long time has been prepared to work with the Prison Bureau to build and operate a new prison."
The Bureau of Prisons now operates two facilities in Leavenworth: the U.S. Penitentiary at Leavenworth, which dates to 1903 but in 2005 was downgraded from a maximum-security to a medium-security prison, and the minimum-security Federal Prison Camp. Both sites are on the extreme northwest area of the city, adjacent to the Army's Fort Leavenworth.
The U.S. Penitentiary has been home to such notorious inmates as Depression-era gangster George "Machine Gun" Kelly and Robert Stroud, who later became known as "The Birdman of Alcatraz." The most famous current tenant of the prison camp is former Atlanta Falcons quarterback Michael Vick.
Brownback last year sent a letter to director Harley Lappin asking that the Bureau of Prisons consider building a new facility in Leavenworth.