Chieftains baseball loses regional championship
Four-run sixth by Hayden dooms Chieftains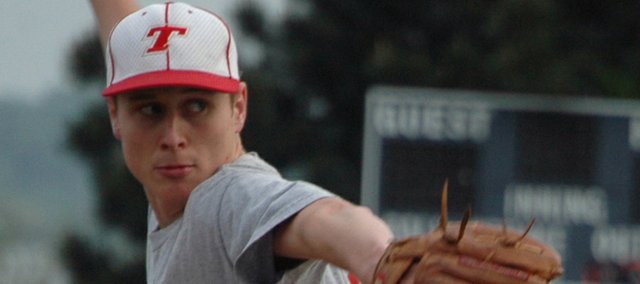 Photo Gallery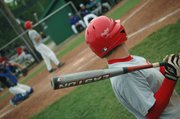 Tonganoxie baseball falls short of state
Ozawkie — The Tonganoxie High baseball team won two games in 24 hours, but fell just short of a third victory that would have secured the Chieftains a spot at state.
THS fell 6-2 to Hayden at Jeff West Tuesday evening in a Class 4A regional championship game after defeating Holton, 10-3, in the semifinals. The Chieftains defeated Atchison, 13-6, in a first-round game in Tonganoxie Monday evening.
The Chieftains fell behind Hayden 1-0 after two innings, but responded in the top of the third with their first hit of the game. Sophomore Brandon Yoder blasted a solo home run off the right field scoreboard, a feat that he also pulled off in the win versus Holton.
Hayden answered with a score in the bottom of the inning, but THS again tied the game in the top of the fourth. Blaize Oelschlaeger led off the inning with a single to center field. He advanced to second on a ground-out by Jace Waters before scoring on a Logan Forbis single to right field that tied the game at 2-2.
That's where the score remained until the bottom of the sixth when Hayden finally got hot, ripped four hits for four runs and earned a state berth in the process.
Forbis threw all six innings for THS in the regional championship loss. He struck out five batters and gave Hayden fits until the fateful sixth.
Tonganoxie advanced to the regional championship thanks to a huge seven-run inning against Holton in the fifth. Waters nailed a three-run homer to start the rally and Yoder followed that with a two-run shot of his own that caromed off the scoreboard. Oelschlaeger, Ethan Lorrance and Rob Schlicht then hit consecutive doubles for the other two scores.
The Chieftains finished the season 14-9 and went 10-4 down the stretch.