Register of Deeds warns of mail scam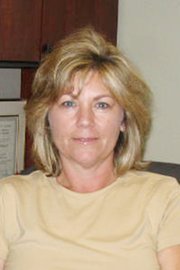 Leavenworth — The Leavenworth County Register of Deeds is alerting residents of a possible scam affecting new property owners in the area.
Stacy Driscoll, register of deeds, said her department has received several calls recently in regard to letters residents have received from National Deed Service Inc.
In the letter, the Northbrook, Ill.-based company offers a service that provides homeowners with a certified copy of their deed for $69.50.
Driscoll said, however, the National Deed Service's offer is exorbitant and unnecessary.
"If they (residents) need a certified copy of their deed, the cost is only $2 if they should need one, but it is not necessary," Driscoll said.
Driscoll added that all deeds are kept on file in her office and can be made available whenever needed.
No one from National Deed Service could be reached by phone for comment.
According to the company's Web site, though, the cost and time associated with obtaining "public records from a governmental agency" are worth the nearly $70 expenditure.
"I just want everyone to know if they get a letter like this to disregard it," Driscoll said. "It's a scam."
For more information about a deed for your property, or for questions about a letter you have received from National Deed Service, contact the register of deeds' office at (913) 684-0424 or at sdriscoll@leavenworthcounty.org.