CR

1 expansion to begin next month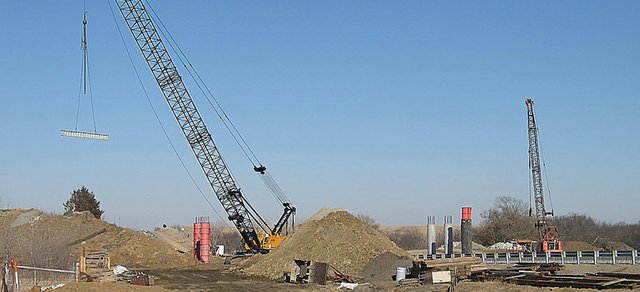 It looks like the construction along Leavenworth County Road 1 and construction for a new interchange on Interstate 70 is expected to start next month and continue through late 2009, said Kansas Turnpike Authority president and CEO Mike Johnston.
On May 13, Hamm Inc., of Perry, was chosen to be the general contractor for the project after coming in with the lowest of five bids.
"They were the lowest bidder so really they chose themselves," Johnston said about Hamm's $16,728,749 bid. "We were pleased. It's a company that we've done a lot of work with in the past."
Of the total price tag, Leavenworth County's portion will be just over $10 million and the remainder will be paid for by KTA.
On May 19, Tonganoxie mayor Mike Vestal broke a 2 2 vote at the Tonganoxie City Council meeting in favor of giving the county $1.5 million for the project.