TES

students organize drive to collect school supplies for Mexican counterparts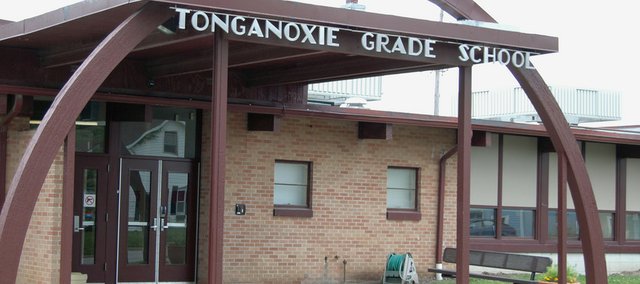 Students at Tonganoxie Elementary School said goodbye to the school year Friday and in the process got rid of used school supplies.
Next school year, though, the supplies will serve other students.
TES third-graders started a community service drive recently in which they put out boxes for students throughout the school to drop off used supplies that will be donated to a school in Matamoros, Mexico, which is just south of the United States-Mexico border.
Through studies about Mexico, TES third-grade teacher Karen Stockman said her class learned about the rural school, its intentions to expand and its need for school supplies. So TES third-graders did their part to help out the Mexican school.
Stockman said the project opened up dialogue about home life here and how it compared to that in Matamoros.
Boxes will be delivered later this summer. Stockman said a local group, which will be doing mission work in Mexico, has agreed to deliver the supplies, so there will be no costs to the school.
"Students are so excited. They feel so good about themselves, being able to help other people," Stockman said. "Walking through the halls near the boxes and seeing them being filled; their eyes light up, and they feel really good."
Third-grade students did other community projects during the school year, including work on and fundraising for the outdoor classroom, clean-up outside on the TES campus and drives for Tonganoxie's Good Shepherd Thrift Store and Food Pantry.
Stockman said the community service is a good tool in showing students the importance of community involvement and good citizenship.