Turnout was larger in 1996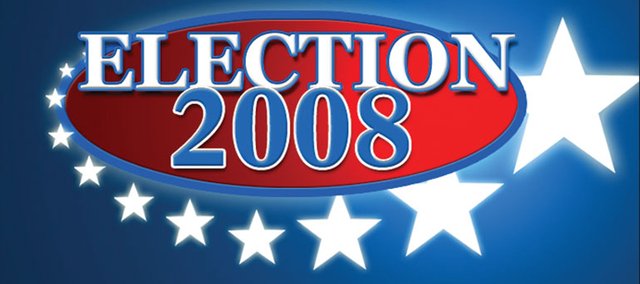 Leavenworth County voters turned out in large numbers Nov. 4, but didn't set any records.
On Monday the Leavenworth County Commissioners met in the morning to canvass the ballots cast in the 2008 general election.
This year 30,856 county residents cast ballots out of 43,166 registered residents. The 71.48 percent voter turnout was higher than in the previous two general elections (67.7 percent in 2004 and 65.5 percent in 2000), but was still short of the 73.1 percent who voted in 1996.
But even with a large number of voters, Linda Scheer, Leavenworth County clerk, said election night in the county ran very smoothly and she thinks she knows the reason.
"It was amazing to see how many people took advantage of advanced voting, especially the week before the election," Scheer said. "It was awesome."
This year, about a third of total voters, or 10,427 people, took advantage of either mailed ballots or electronic voting at the Leavenworth County Courthouse or the three satellite locations in the county.
There were 911 provisional ballots cast during the election cycle.
"Most of those were due to first-time voter ID or they moved and changed an address," Scheer said.
To accommodate the large number of voters, Scheer said she needed help from more people than in other elections. She was grateful for other courthouse employees and department heads who volunteered to help out during the election.
"They were a blessing to us," she said. "They knew how much we were being bombarded.
"You always need extra help —and you plan on it — it was just the amount we had to have and how much we had to have them was surprising."
The clerk's office and volunteers were working so hard on election night they didn't have time to celebrate Scheer's birthday, which happened to fall on election day this year. But she and the other staff members didn't mind.
"That's what's nice about a good voter turnout, it feels like all of the hours and hard work paid off," she said. "We are going to have the expense whether or not people go to vote. It's just really good to see the voters turn out."
Scheer will be retiring from her position after serving 18 years as the county clerk. She said she wasn't going to miss the amount of stress that came with her job, but she would miss the people she's worked with and the excitement that came with the job.
Janet Klasinski, the deputy clerk, will take over for Scheer in January.