THS

volleyball goes 1-1 at De Soto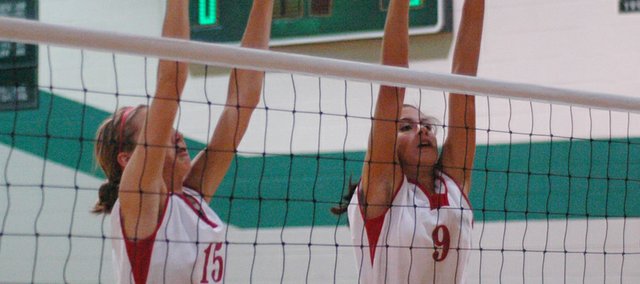 Playing for just the second time this season on Tuesday night at De Soto, the Tonganoxie High volleyball team picked up its first loss and its first road win.
The Chieftains (2-1) lost to Paola in two games, 25-11 and 25-16, but defeated De Soto in two games, 25-19 and 25-18.
On Saturday, THS will play in its first tournament of the season as the Chieftains compete at the Rossville Invitational.