Political signs need to come down between elections, Tonganoxie ordinance says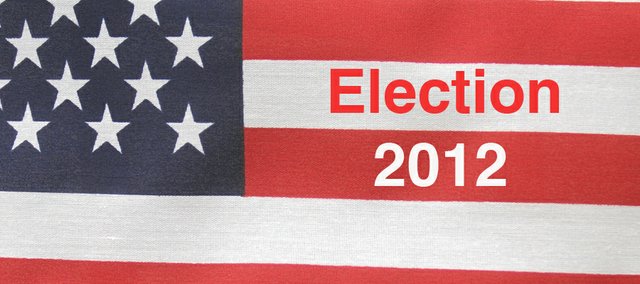 Political signs dot neighborhoods and can be seen along U.S. Highway 24-40 in Tonganoxie.
After Tuesday, the signs will need to come down.
A city ordinance says signs may be posted for eight weeks — six weeks before an election and two weeks after. Tuesday will be the two-week mark following the Aug. 7 election.
Candidates' signs can be put out again Sept. 25 and can be up through Tuesday, Nov. 20.
In addition, signs cannot be placed in public rights of way, and anyone placing a sign on private property must have permission from the property owner or occupant.
City Administrator Nathan McCommon said the ordinance would be enforced.
"We will pay attention to it," McCommon said. "In fairness to all the candidates."
He said it's almost an improbable task for candidates to find all of their signs, but McCommon added that residents could help candidates by pulling the signs from their own yards.
The city administrator said people can call City Hall about signs that are posted in public right of way or bring them to City Hall, 321 Delaware.
"I think the more important option is that it needs to be removed," McCommon said. "And I would encourage people to be courteous."
McCommon said the city would collect signs that aren't removed from yards before Wednesday.
"We would remove signs and collect them. We would do our best to try to return them to the candidates," McCommon said.
He said that any signs collected would be stored for candidates to pick up.
For more information, call City Hall, 913-845-2620.