Republicans face off after redistricting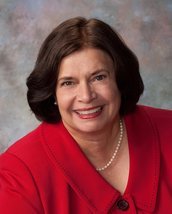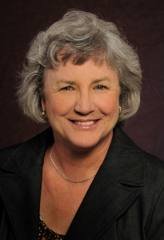 Redistricting has set the stage for a primary face-off between two Leavenworth County Republicans: Sandra Bohne and Connie O'Brien.
In 2010, Bohne, of rural Leavenworth, lost the race for the 40th District House seat to Democratic incumbent Melanie Meier by about 50 votes. Redistricting has placed Bohne in the 42nd District where she is running against a Republican incumbent, O'Brien, a rural Tonganoxie resident who is seeking her third term to the Kansas House.
O'Brien said jobs and taxes were the most pressing issues for the state. She supported Gov. Sam Brownback's rural opportunity zones initiative in which new businesses receive a five-year exemption from income taxes. She also supported the governor's tax cuts.
"That was something we needed to do because we tried the tax-and-spend policies, and they haven't worked at all," O'Brien said.
Bohne said she favors lower taxes but has concerns about the tax cut, saying it was "based on hope and not sound economics."
"I'm all for lower income tax, but I feel we need to maintain," Bohne said.
O'Brien wants to see more in the way of vocational education offerings in high schools and college, as does Bohne, who said education is a top priority.
"I am passionate about education," Bohne said. "I was the woman who was running the school party, Cub Scouts, Girl Scouts, school bazaars."
As for the debate about school funding, Bohne said proper funding was necessary, but efficiency also was key.
"I can't imagine that I would cut spending to education, but that does not also mean that we have to raise it," she said.
If re-elected, O'Brien plans to take another crack at a measure regarding gun laws. She introduced a bill that would have allowed corrections officers to bypass the required training for a concealed carry permit. The measure overwhelmingly passed in the House but died in the Senate.
If elected, Bohne said she plans to work with other legislators to improve the state.
"I think they've forgotten the job of legislators is to come to consensus and go forward together," Bohne said. "That's the job of a Legislature."
The winner of the Republican primary will face Leavenworth Democrat Harold Fevurly Jr. in the Nov. 6 general election. The 42nd District covers the western half of Leavenworth County, including Tonganoxie, Easton and a portion of Leavenworth, as well as part of Douglas County, including Eudora.
Polls are open 7 a.m.-7 p.m. Tuesday at various polling sites. New voter ID laws require that voters present a photo ID when voting. A satellite advanced voting station will be offered 2-6 p.m. today at the Tonganoxie Public Library, Third and Bury streets.
In addition, rural Tonganoxie Township residents who normally vote at the Leavenworth County Fairgrounds will have a different polling place for Tuesday's primary election.
Because the Leavenworth County Fair will be in progress next week, those residents will vote at Tonganoxie Christian Church, 204 Washington St. in Tonganoxie. Residents affected will be those who live in Tonganoxie Township outside of the city limits.