Klemp back on Leavenworth County Commission with appointment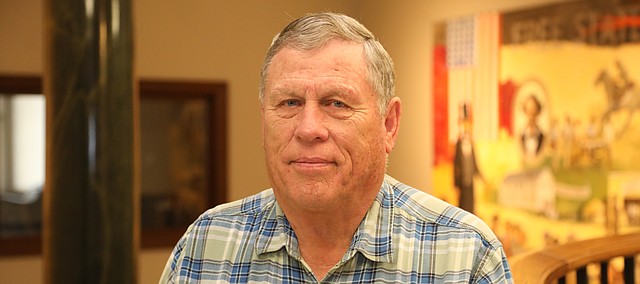 Louis Klemp is returning to the Leavenworth County Commission.
Leavenworth County Republican Party officials selected Klemp from a field of three hopefuls.
The appointment comes after longtime Commissioner Clyde Graeber announced last month he would be stepping down due to health issues.
Klemp served previously on the Leavenworth County Commission. He takes over Graeber's position serving the 2nd District, which covers Lansing and parts of Leavenworth.
The Republican precinct committee for the 2nd District selected Klemp, as state law requires that the committee select a successor if a commissioner resigns before the elected official's term has expired.
Per state law, the seat will be up for election next November for a two-year term. The seat then will return to its normal election cycle in 2020 for a four-year term.
Opposition to a proposed Tyson chicken-processing plant near Tonganoxie have been keeping a close eye on the appointment process, as the commissioners recently rescinded intent for $500 million in industrial bonds to go toward that project. The vote was 2-1, with current commissioner Robert Holland voting no.
Klemp also will have a critical voice in determining the future of the county commission. Commissioners have been looking at increasing the board to five members instead of three. If such a change occurred before 2020, the 2010 Census would be used to draw up the districts.
If the process moves slower and a decision is made after the 2020 Census is taken, those statistics would be used in creating new districts.