ELECTION

2020: Karleskint appears to lose close primary to Neelly in Kansas House District 42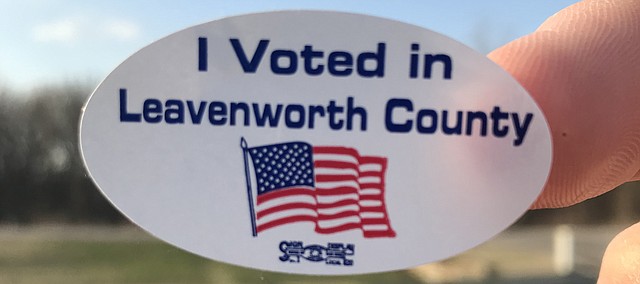 The race for Kansas' 42nd District House seat in 2020 saw a rematch of a primary that happened just two years prior — this time, it seems, with a different result.
Incumbent Jim Karleskint, a Tonganoxie Republican, beat more conservative challenger Lance Neelly, a security and corrections worker, in 2018 and went on to win an easy general election. In 2020, Neelly, who again challenged Karleskint for the seat, appeared to emerge victorious late Tuesday evening.
The race remains close enough that any mail-in ballots received by 5 p.m. Friday either in Leavenworth County or Douglas County could potentially swing the race. With 100% of precincts reporting, Neelly had a 132-vote lead, according to the Kansas secretary of state's office.
Neelly led in Douglas and Leavenworth counties both of which contain parts of the district. In Leavenworth County, Neelly led 1,340 to 1,232, and in Douglas County he led 340 to 316. The total margin currently sits at 1,680-1,548.
If that margin holds after the race is later certified by local and state election boards, Neelly will unseat a two-term incumbent in Karleskint who supported many priorities of moderate Republicans in the Statehouse, such as reversing tax cuts enacted by former Gov. Sam Brownback and funding K-12 education at constitutional levels.
When the Journal-World initially covered the race in July, Neelly did not respond to a phone message seeking an interview. However, his campaign website and past media coverage from the 2018 primary show that he will bring a more conservative mindset to Topeka than Karleskint.
"Democrats and moderate Republicans want to continue their ways of taxing and spending," his website reads. "As your representative, I will not stand by as Kansas government continues to send their bills to the people of Kansas."
Neelly does not support expanding the state's access to Medicaid, as he thinks it would prompt more taxes on Kansas residents. He also identifies himself as a strong opponent of abortion and an equally strong supporter of gun rights.
No Democrat filed in the race this year, so the winner of this election after its certification will likely take office when the Legislature reconvenes in January.
Any mail-in ballots received in Leavenworth or Douglas counties that are postmarked on or before Tuesday will count in the election, so the current margin of 132 votes should not be taken as final. Secretary of State Scott Schwab's office is expected to update the media Wednesday morning on how many mail-in ballots have yet to be returned.