County shorted by gas-tax mistake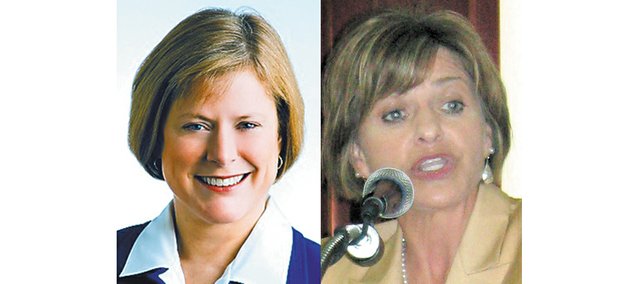 Topeka — Leavenworth County has been shorted $192,000 because of an error in the calculation of state gasoline tax reimbursements to counties.
And the error has become an issue in the 2nd Congressional District race because the Republican candidate, State Treasurer Lynn Jenkins, is responsible for disbursing the gas tax to counties.
Jenkins is challenging U.S. Rep. Nancy Boyda, D-Topeka, for the seat, which represents Leavenworth County.
Boyda raised the issue during a debate last week.
The dispute is over Jenkins' responsibility for disbursing highway equalization funds to Kansas counties under a formula the Legislature established.
Earlier this year, Jenkins notified state leaders that an error was discovered in the disbursement that led to an incorrect distribution of funds to counties.
Some counties got too much, and some not enough. Leavenworth County received $192,000 too little, Shawnee County got $1 million too little, and Douglas County was shorted $340,000.
Jenkins' office said the error was programmed into the system in 1999 — three years before she was elected state treasurer. Jenkins has praised her staff for discovering the problem.
Democrats, however, say the issue undermines Jenkins' assertion that as a certified public accountant she would be able to rein in the federal budget. She should have caught the mistake earlier, they say.
"Now she's saying it isn't her job to make sure 15 million in taxpayer dollars goes to the right counties, despite those funds being specifically under her control," said Mike Gaughan, Kansas Democratic Party executive director. "For an accountant, Lynn Jenkins seems to have zero interest in accountability."
State treasurer general counsel Scott Gates said the formula for calculating the counties' share of gas tax equalization payments was changed in 1999 by state law, but it wasn't adjusted at the Treasurer's Office.
But when will Leavenworth County get its money, if ever?
Gates said that would require legislation once state lawmakers start the 2009 session in January.