Fair week kicks off once again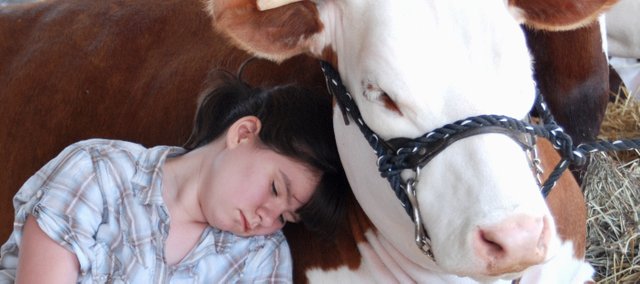 Photo Gallery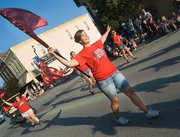 Leavenworth County Fair
The Leavenworth County Fair parade took place at downtown Tonganoxie Tuesday night.
The Leavenworth County Fairgrounds once again will be bustling with activity this week.
The 83rd annual Leavenworth County Fair is off and running. On Tuesday, events took place throughout the day at the fairgrounds. The fair parade capped the day's events in the evening, as did the draft horse pull.
Highlights of this year's Leavenworth County Fair include a carnival to be held daily, rodeo activities Wednesday and Thursday, Stompers 4x4 Mud Run on Friday and a demolition derby Saturday.
Midland Empire Shows of Plattsburg, Mo., will provide carnival entertainment and Six Crowns Rodeo Co. is in charge of the rodeo.
A big top will be the venue for various talent and music shows Tuesday through Friday. On Saturday, it will be the site for a pie-eating contest at noon and turtle races at 1 p.m.
Event parking is $2 and free shuttles will run to and from the parking lots from 4:30-10 p.m. each day.
For more information about this year's fair, call the fairgrounds at (913) 369-8689.
Additional coverage can be found at tonganoxiemirror.com, where people attending can post their comments about this year's Leavenworth County Fair on The Mirror's fair blog.
In addition, look for daily updates and schedules from the fair and be sure to submit your fair photos to The Mirror. Submitted photos will be posted online. Send photos to news editor Shawn Linenberger — slinenberger@tonganoxiemirror.com.