Neighbors: Judy Cox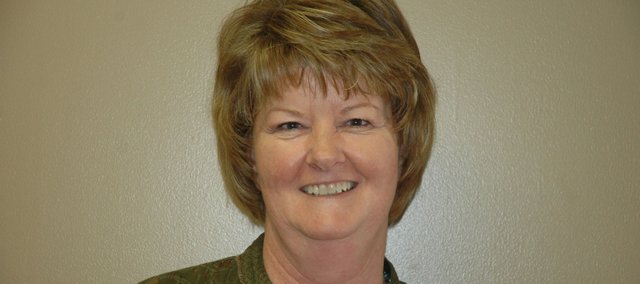 Occupation: Retirement and rollover specialist with LPL Financial Service
Place of birth: Kansas City, Mo.
Family: Husband, Ray, children, Christa, Robin, Monte, Jan and Kristi, grandchildren, Cody, Conner, Kaden, Julia, Monte Ray, Amber, Alison, Brandon, Megan, Blake and Jeremy
Q: When did you move to Bonner Springs, and what brought you here?
A: 1987, when I married Ray.
Q: What's the biggest risk you've ever taken?
A: I'm not much of a risk-taker.
Q: What's the best piece of advice you've ever been given?
A: Education never takes a holiday.
Q: What three things would you want people to know about you?
A: I really like to travel, love to spend time with my grandkids, and I think the 1964 red Ford Mustang convertible is the coolest car ever.
Q: What did you want to be when you grew up?
A: Flight attendant, so I could travel.
Q: What's your ideal vacation spot?
A: Either the beach in Puerto Rico or anywhere in Europe. There is so much history there.
Favorites:
Song: Anything by the Eagles
Color: Red
Food: Mexican