Tonganoxie City Council votes not to extend city administrator's contract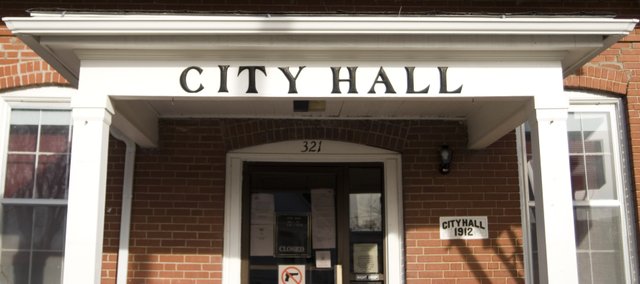 The Tonganoxie City Council voted 3-2 Monday not to extend the contract of City Administrator Mike Yanez.
The vote came at the end of the meeting that saw the council approve the 2012 budget and after three executive sessions on matters involving non-elected personnel. Councilman Dennis Bixby made the motion not to extend Yanez's contract and start a search for a new administrator, which was seconded by Councilman Bill Peak. Councilman Andy Gilner joined them in voting for the motion.
The vote was made with no debate or comment. Yanez's current contract with its $87,838 annual salary will expire Dec. 31.
Bixby said Tuesday that the move was made for the best of the city.
"I'm sure Mike has some good qualities," he said. "It's not anything personal, but different businesses and community members had expressed a need for change when I was running for office, so I think we needed to take a different direction moving forward."
Peak and Mayor Jason Ward declined comment Monday.
After the meeting, Yanez said he would be leaving Tonganoxie with a legacy of accomplishment.
Yanez was hired as Tonganoxie City Administrator in February 2005, leaving a similar position with the city of Eudora. Perhaps the most significant project during his time with the city was the construction of the popular new water park.
During Yanez's first years with Tonganoxie, the city enjoyed a housing boom as its population increased from 2,728 in 2000 to 4,416 in 2010. But that growth disappeared with the 2008 economic downturn and with it Yanez has overseen three tough budget cycles.
Earlier this month, Ward and Peak expressed disappointment when it was learned days before the council was to vote on publishing the 2012 budget that there had been two errors in calculations presented the council during its month-long budget deliberations. Peak followed up with questions on the city's budget oversight process.
Ward said he wanted a timeline and procedure for the hiring of a new city administrator developed at the council's Sept. 12 meeting.
The mayor expressed no preference about the council buying out the Yanez's contract.
"The council is aware of the option, and it will ultimately be their decision as to how we move forward," Ward said.
Bixby said he had no preference on a buyout.