Engagement
Bonner and Kitterman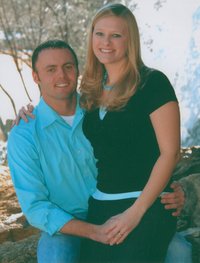 Larry and Reta Kitterman, McLouth, and Steve and Kara Bonner, Stafford, announce the engagement of their children, Jodi Kitterman and Taylor Bonner, both of Shawnee.
The future bride graduated from McLouth High School in 2002. She received a bachelor's degree in elementary education from Kansas State University in 2005. She is employed as a first-grade teacher in De Soto.
The future groom graduated from Stafford Junior-Senior High School in 1998. He received a bachelor's degree in business administration from Fort Hays State University in 2002. He is employed as a production specialist with John Deere in Lenexa. The couple is planning for a June 7 wedding at St. Paul's United Methodist Church in Lenexa.