Engagement
Underwood and Muchnick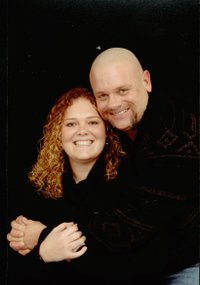 Paul and Kathy Underwood, Tonganoxie, announce the engagement of their daughter, Ashley Ann Underwood, Tonganoxie, to Steven M. Muchnick, Mission Hills.
The future bride is a 2001 graduate of Tonganoxie High School and a 2005 graduate of Kansas University. She will graduate in May from the University of Missouri-Kansas City with a master's degree in social work.
The future groom, who is the son of Tempie Muchnick, Overland Park, and the late Maurice Muchnick, is operations manager for Crowd Systems Inc., Kansas City, Mo.
The couple plan a May 31, 2008, wedding at Powell Gardens in Kingsville, Mo.
Wedding
Welsh and Sadler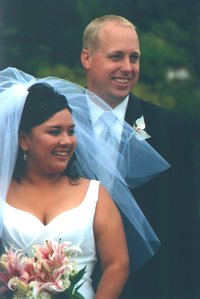 Zila Sadler and Jim Welsh were married Sept. 15, 2007, at Lake Quivira Country Club. Chad Donohoe of Grace Evangelical Presbyterian Church, Lawrence, presided.
The bride is the daughter of Bob and Danielle Wallace of Emporia and the granddaughter of Martin and Ofelia Alvarado, Emporia, and Helen Wallace of Waverly. The groom is the son of Burdel and Cynthia Welsh of Tonganoxie and the grandson of Margaret Ohlmann and Bernice Welsh, both of Atchison.
Matrons of honor were Jenny Hundt and Rebecca Roach. Bridesmaids were Benee Hudson and Lenita Givens.
The best man was Ben Robbins. Groomsmen were Jeremy Robbins, Scott Slifer and Brian Welsh. Ushers were Ian Sadler, Lance Sadler and Jim Gu.
Flower girls were Alexis Thomas and Lydia Alvarado, with Ethan Irwin as the ring bearer. Candle lighters were Briana Alvarado, Megan Gaboda, Rachel Tebben and Ashley Thomas. Guestbook attendants were Amy Conrad and Jamie Gilliund. Gift attendants were Leo, Glenda and Callee Souders. Wedding musicians were Moment Musical String Quartet, Debbie Hart, vocalist, and Jeff Nelson, guitarist/vocalist. The cocktail hour entertainment was pianist Sue Aber.
The bride was walked down the aisle by her father, Bob Wallace, and grandfather Martin Alvarado.
The dinner reception and dance were held in the Grand Ballroom of the Lake Quivira Country Club.
The bride and groom took a honeymoon to Spain and reside in Lawrence.