Engagement
Finley and Myracle
Robert and Billie Jo Finley, Kansas City, Kan., announce the engagement of their daughter, Lesley Finley, Basehor, to Gene Myracle Jr., Basehor.
The future bride is a 1991 graduate of Washington High School in Kansas City, Kan., and works in accounts receivable with the Wilson-McShane Corporation.
The future groom, who is the son of Gene and Janice Myracle, Lansing. He currently is city superintendent for the city of Basehor.
The couple plans a May 10 wedding at James P. Davis Hall in Kansas City, Kan.
Engagement
Smith and Crupper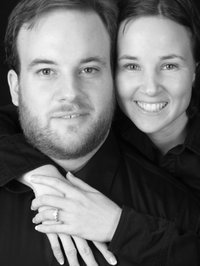 Logan Michael would like to announce the engagement of his mother, Krisha Lee Crupper, daughter of Steve and Diane Crupper, Tonganoxie, to Aaron Christopher Smith.
The bride-to-be is a 2006 graduate of Emporia State University and a 1996 graduate of Tonganoxie High School. A Bonner Springs resident, she is a learning disabilities special education teacher in the Leavenworth School District.
The prospective groom, a Bonner Springs resident, is the son of Leeland and Sarah Smith, Edgerton. He is a 1997 graduate of Gardner Edgerton High School and has degrees from the University of Cincinnati and Carnegie Mellon University.
The couple plan a June 28, 2008, wedding at Trinity Episcopal Church, Lawrence, with a reception at Eagles Lodge in Lawrence.