Engagement
Brown and Dykes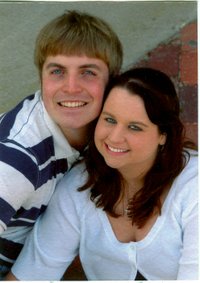 Jesse and Linda Brown, Garnett, announce the engagement of their daughter, Nicole, to Bryant Dykes, the son of Bob and Christine Dykes, Williamsburg.
The bride-elect's grandparents are Cloyd and Virginia Brown, Garnett; Kay Eberhart, Great Bend; and Matthew Helm, South Lake, Texas. Her great-grandmother is Opal Mae McCarty, Oklahoma City.
The groom-elect's grandparents are Bill and Carol Dykes, Tonganoxie, and Linus and Bernita Engelken, Bucyrus. His great-grandmother is Alice Cain, Marysville.
Both attend Kansas State University in Manhattan and will graduate in 2009.
The wedding is set for June 14, 2008, at the First Baptist Church, Ottawa.